Generated reports (i.e. printable reports) – 'print box label' and 'print full report' features now include a QR code, when a report or a box label is printed or saved as a PDF file.
Tech stuff
---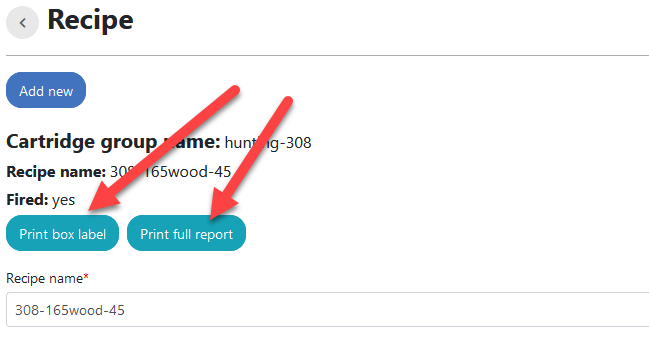 ---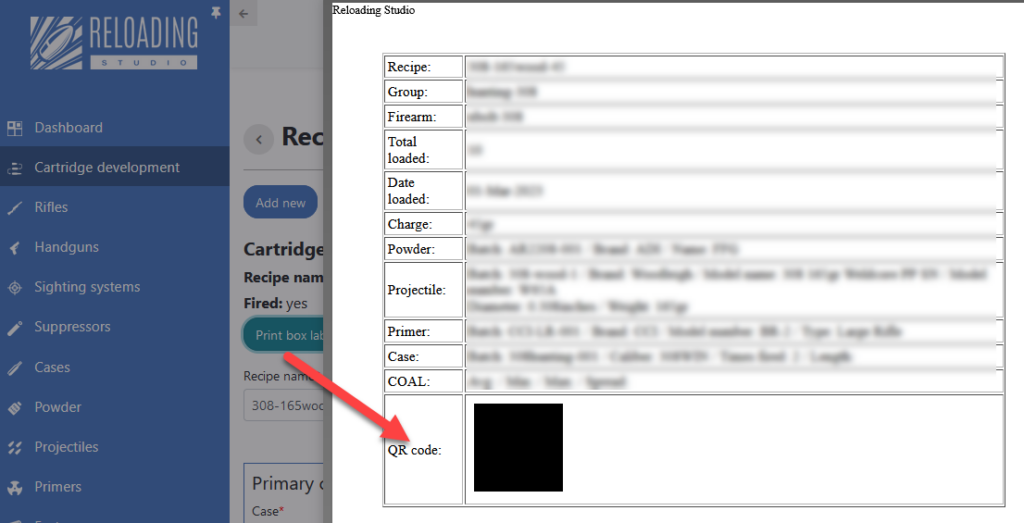 ---
The purpose of this feature is to enable users to quickly link a physical/printed data to an actual recipe in the application.
For example, if you are looking at the ammo box note and would like to quickly navigate to the relevant recipe in the application (e.g. add performance data while shooting), all you have to do is scan the QR code with your phone and click the link. This will open the application and (assuming you are logged in) navigate directly to the relevant recipe form.
ref.: RSW-247